Weight training is an excellent way to improve health and gain a more active lifestyle. TBT Gym is the ultimate destination for weight training near McKinney, TX! If you want to build muscle, tone up, or take your fitness to the next level, you've come to the right place. Our cutting-edge gym offers a variety of weight training equipment and programs to help you reach your fitness goals. With experienced trainers and a supportive community of fellow weightlifters, our gym is the ideal place to challenge yourself.
We Offer Weight Training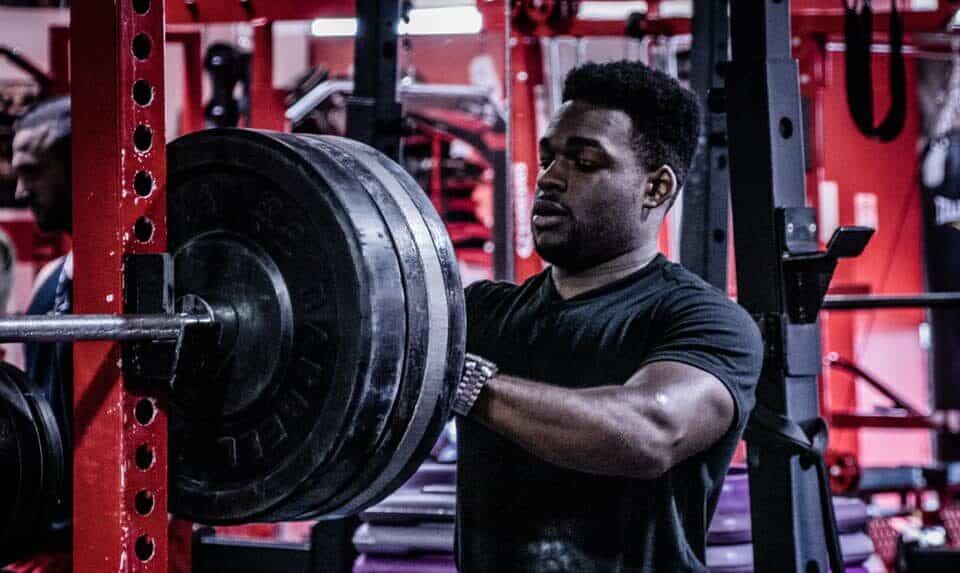 The weight training programs we offer at our championship training facility are tailored to help you achieve your fitness goals. We offer a variety of benefits to support this at our gym, including:
Improved muscle tone, mass, and strength.
Improved bone density and joint health
Metabolism-boost for weight loss and maintenance
Improvements in athletic performance and fitness
Reduced risk of chronic diseases like diabetes, heart disease, and osteoporosis
Access to qualified fitness instructors who provide personalized guidance and support to help you get the most out of your workouts.
Whether you're a seasoned weightlifter or just getting started, come join us for a workout and discover the benefits of weight training! Now is the perfect time to begin your journey to a healthier, more powerful you!
We Offer Weight Training Near McKinney, TX
Our state-of-the-art training facility spans roughly 2,950 square feet, giving everyone space for an effective workout. We have an experienced and professional team that will motivate and inspire you, and our facility offers a fresh and exciting training atmosphere. We invested time and effort in selecting only top-of-the-line equipment for our TBT members in McKinney, TX, and the surrounding areas, to give them the greatest opportunity for a total body workout.
Commonly Asked Questions About Weight Training
Is Weight Training Only For Bodybuilders And Athletes?
No, weight training isn't just for athletes and bodybuilders. It is an exercise that can help anyone improve their health and fitness. Weight training improves muscle strength and endurance, which can result in improved posture, increased bone density, and a lower risk of injury. Weight training can also help with weight loss by increasing metabolism and burning calories.
Will Weight Training Make Me Too Bulky?
This is a widespread concern, particularly among women. Weight training will not make you bulky. Lifting weights can help you achieve a leaner, more toned physique. Building muscle mass requires a combination of heavy lifting, a calorie increase, and a diet similar to that used by bodybuilders. Weight training is an excellent way for anyone to improve their fitness by increasing strength, bone density, and metabolism.
Contact Us Today For A Free Trial Membership
Do you want to be in the best shape of your life? Enroll now in our free two-week trial gym membership to get started! TBT Gym's weight training program in McKinney, TX will help you develop strength, tone your body, and reach your fitness goals. Contact our fitness center today and see the results you've been hoping for.